PLaCE for "Collect" by JamFactory
Artists & Designers were invited to create pieces centred around the "Rituals of Coming Home". Included pieces were to provide an insight to the small things we do when we arrive home from work, or after a trip away, that allow us to relax and settle into our own spaces. The area you leave your keys / the hook you hang your coat on / the music you play / the incense you burn – all these things bring comfort and act as a bookend to our day. Rituals of Coming Home celebrates the objects and furniture surrounding us that contribute to this sense of home. PLaCE was created for a transitional space, providing a PLaCE for our precious belongings that we take & bring with us everywhere. PLaCE creates that PLaCE you know you put your keys, wallet or phone. That reliable PLaCE where nothing is ever lost or mis-PLaCEd. Enjoy :)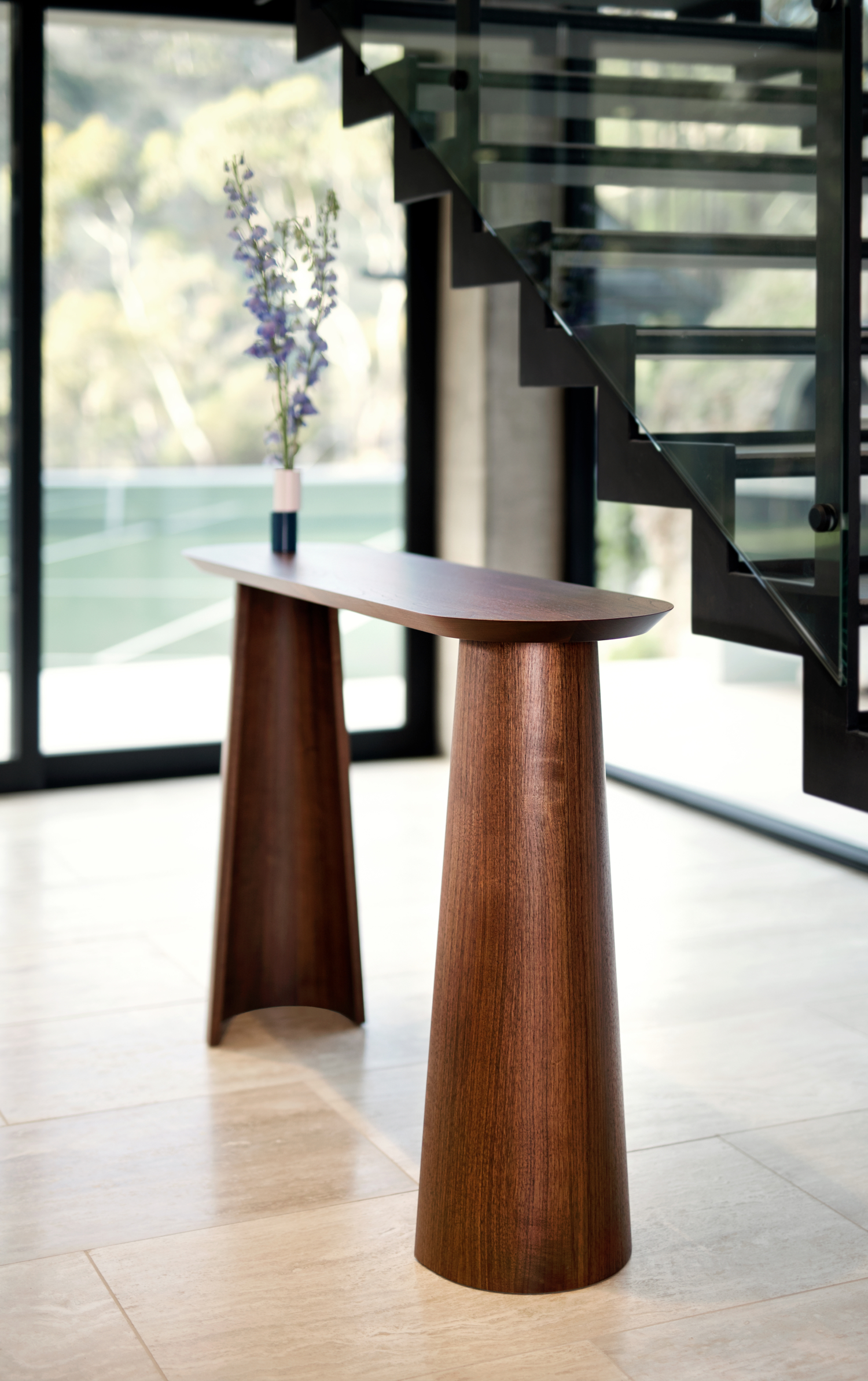 THE MILL Gallery 1 & 2
Recreating The Mill's primary Gallery spaces. In both 3d & 2d out puts. These architectural drawings will be circulated amongst varied artists that occupy either gallery.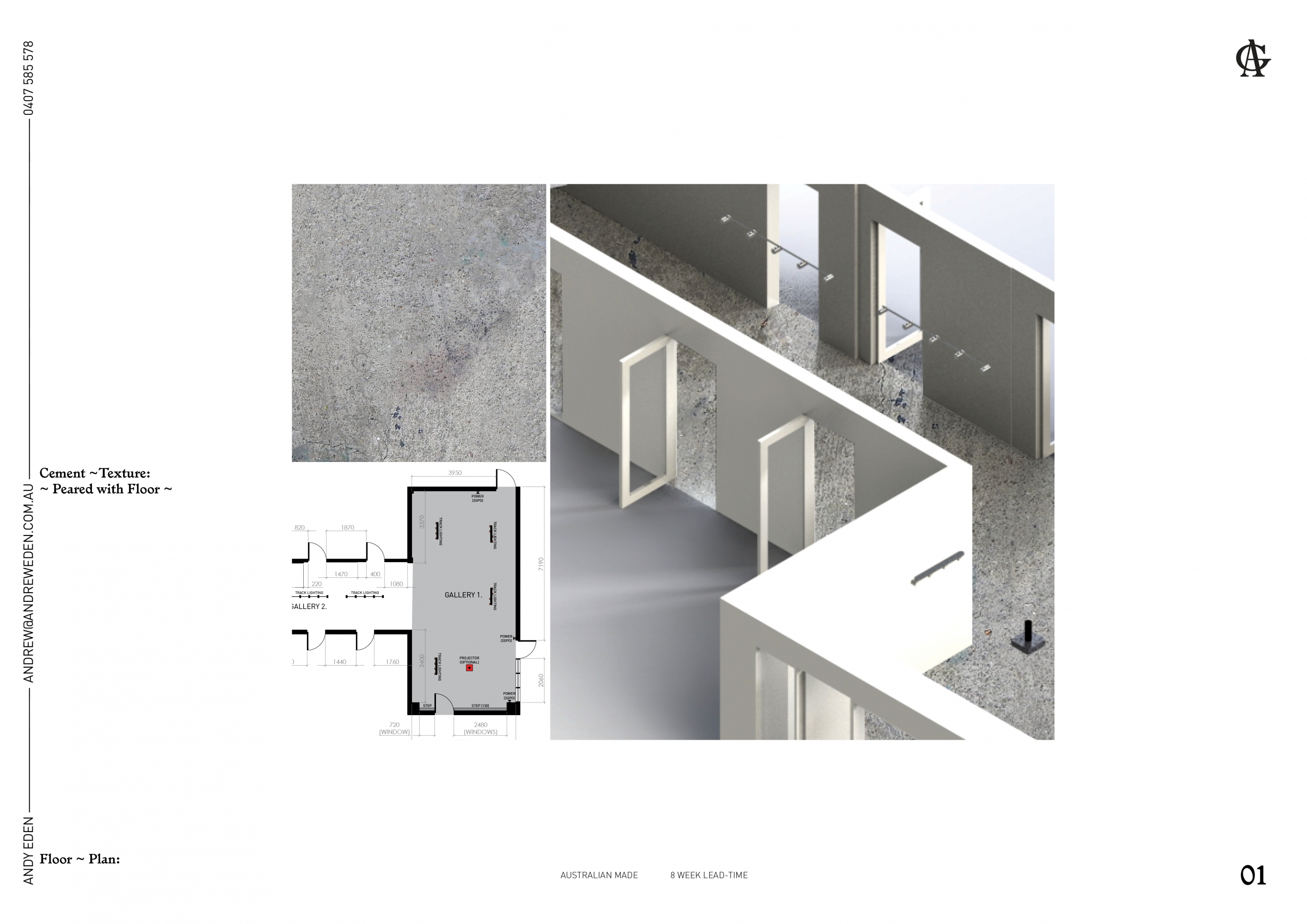 Vanden Wines by D'vine Shed
D'vine Shed, a venue in Victoria with dual offerings. A Cellar door during the week. Come the weekend, D'vine Shed transforms into a wedding destination. A challenging brief with a challenging barn style building. The new operators visited AG having seen Ferg's, delighted with the level of warmth achieved. D'vine Shed was updated to host the two style offerings. An entirely new bar was conceived and executed to tie in with the existing barn theme. We used Dekton bar tops, custom designed shelves which hang proudly from the A-Frame style building - levitating in mid-air. Custom bar cladding was designed in terracotta. Paired back matte black joinery was specified, sinking into the background, letting the function do all the talking. A project completed late February in 2020.
The Gilbert Street Hotel - Plush Cocktail Lounge
Features include soft Italian leather booths, walnut timber panelling, terrazzo mantle, custom-designed plush stools and moveable knee-high Sly tables. Find out more here:
https://citymag.indaily.com.au/habits/plate-and-cup/the-gilbert-street-hotel-is-the-latest-cbd-pub-to-get-rid-of-pokies/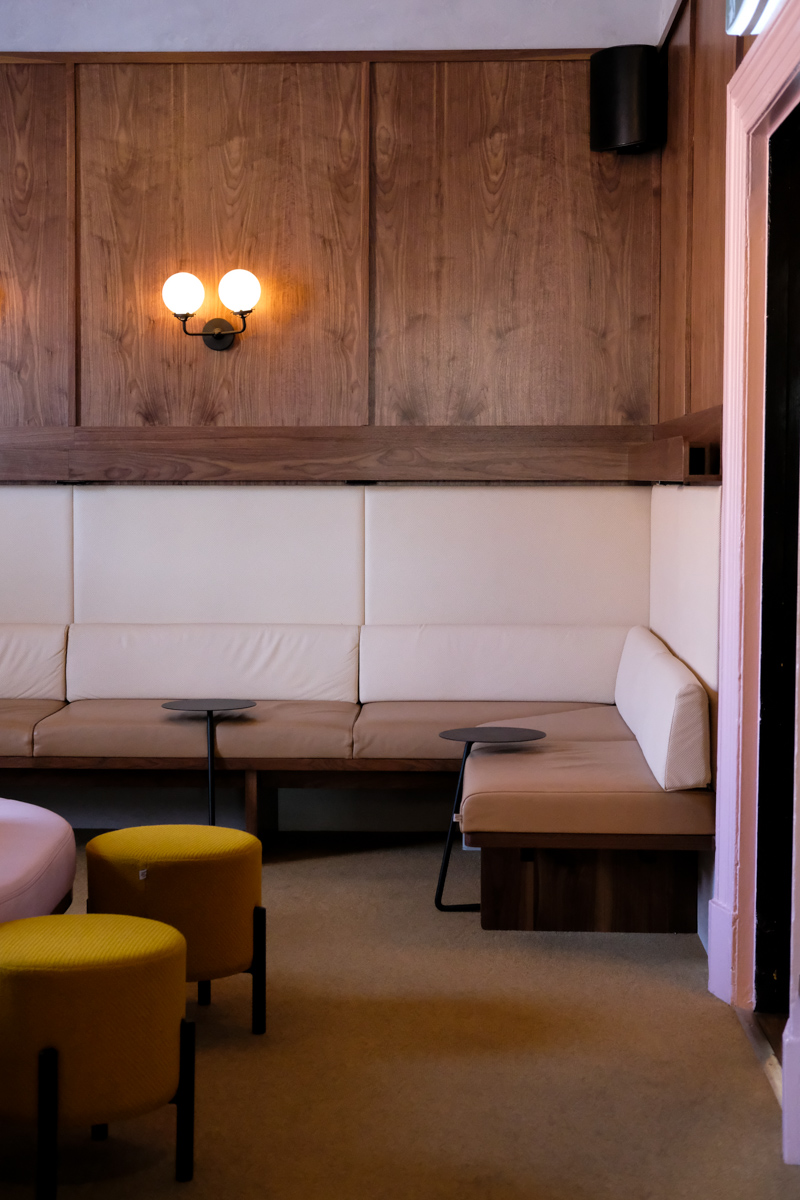 Ferg's
A meticulously detailed joinery project completed in birch ply, perforated metal and leathers with a smattering of greenery.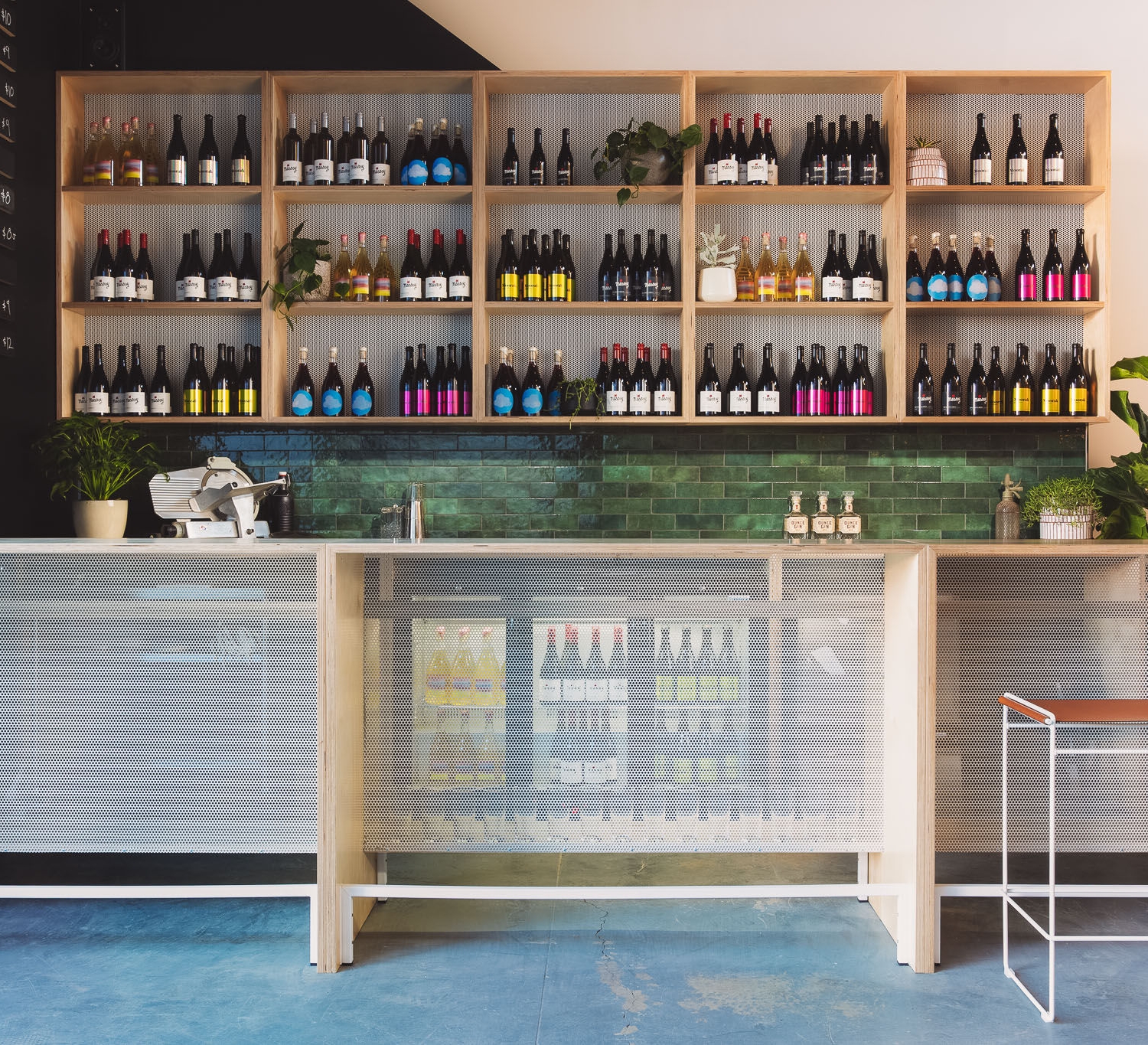 Seppeltsfield Wine - Jamfactory Shop
A detailed project designed, prototyped, detailed, crafted and installed by a talented furniture studio at the Jamfactory in 2013. The project was realised in conjunction with Grieve Gillett Andersen Architects.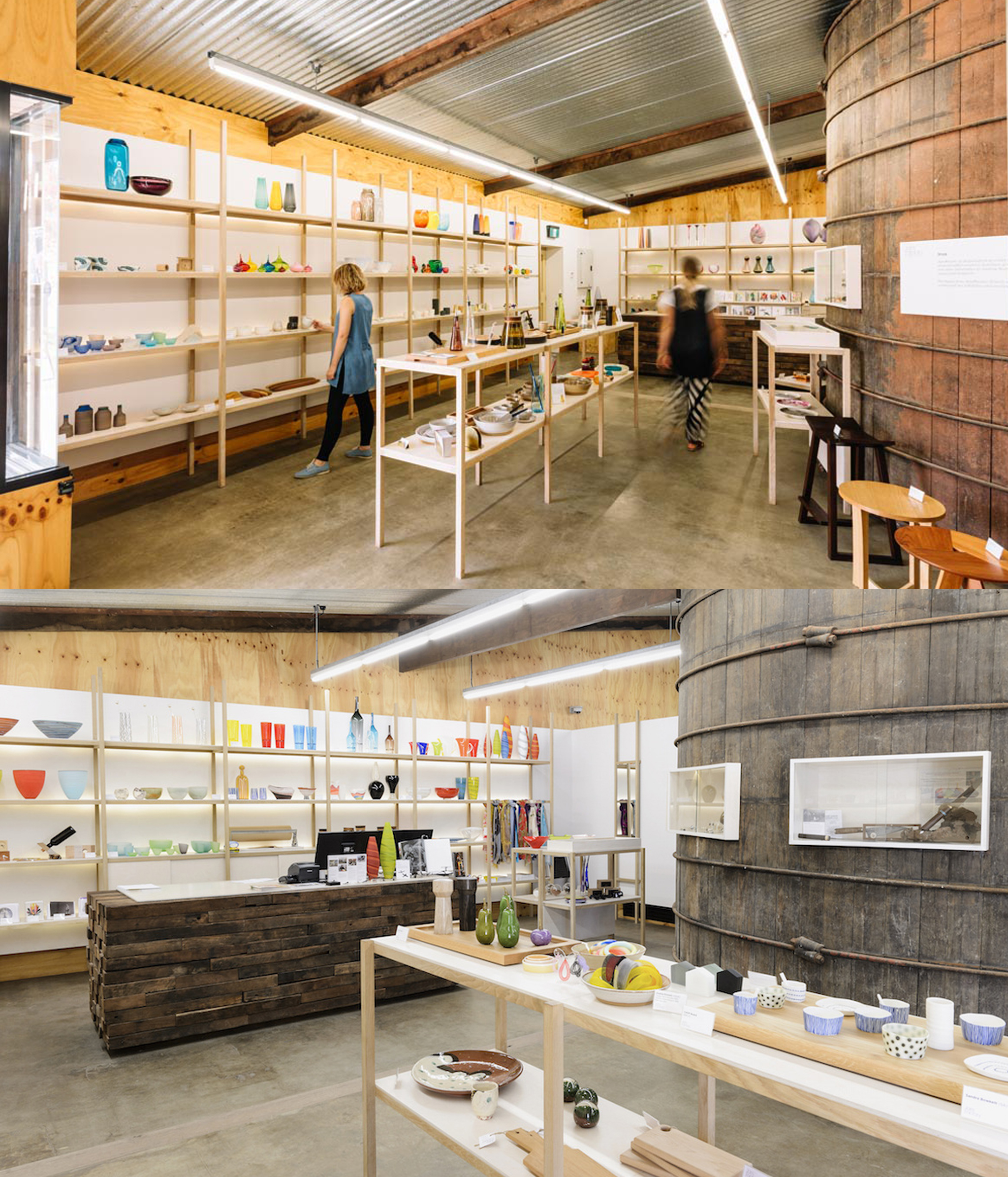 Scott Salisbury Homes
A commission completed with the JamFactory Furniture Design Studio in 2013. The client, Scott Salisbury Homes, required a bespoke wine cabinet executed in a Moroccan theme to compliment the style and aesthetic of their custom home design. We conceptualised, prototyped, built and installed the finished wine cabinet.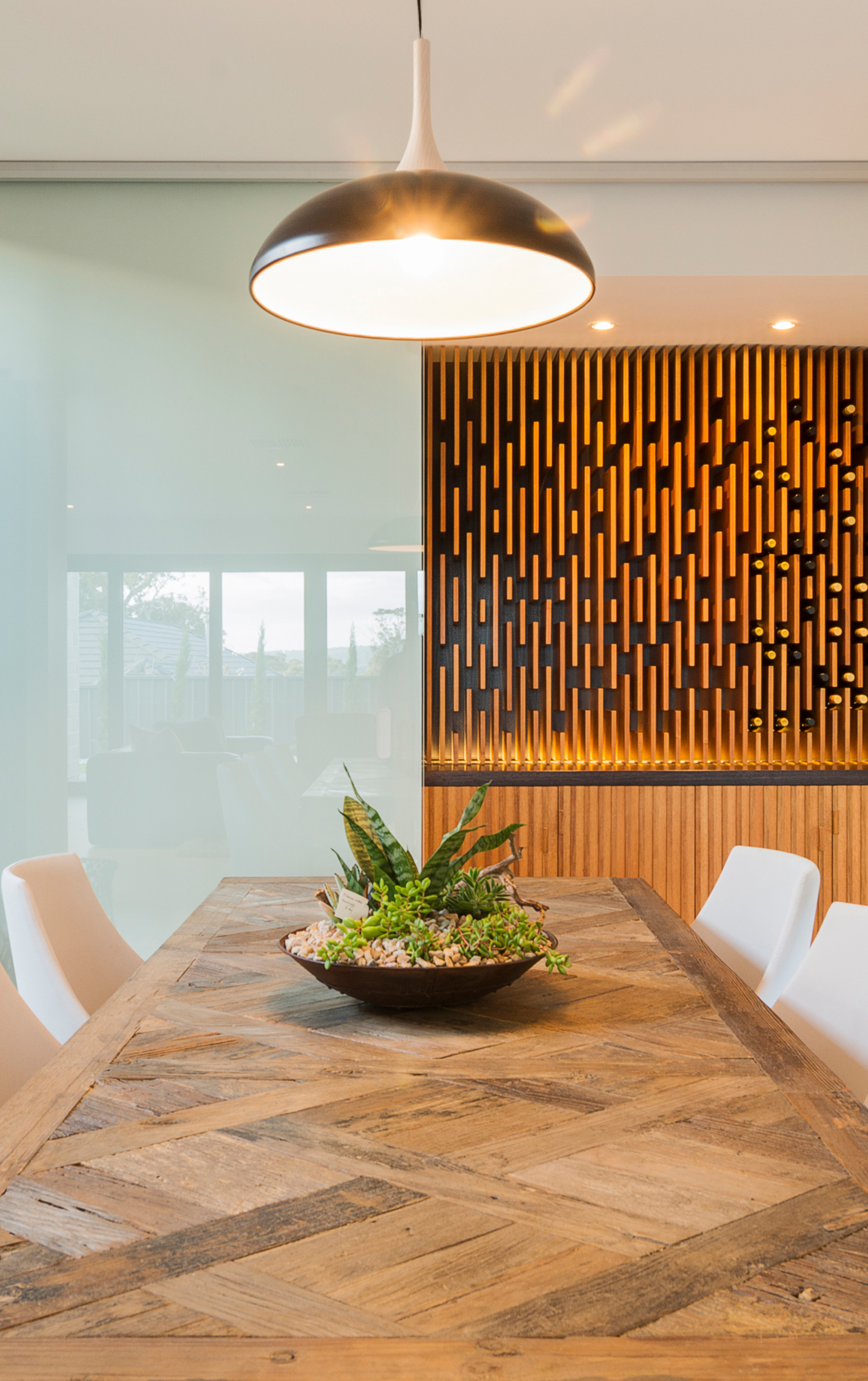 FATS Bandroom
Within the confines of Fat Controller a bandroom set up in a barber shop style!